Features

you get with our fitness mobile app development

With user-friendly navigation, an intuitive design, and a strategic approach, feature planning and execution to give users what they need with your fitness app.
Activity Tracking
Workout Videos

Personalized Plans
Workout Calendars

Google Fit Integration

Progress Visualization
Wearables Integration
Challenges & Goals
Social Features
Instant Messaging
Nutrition

Workout

Payment Integration

Chatbot

Timer & Countdown
Offer effective health solutions
with an on-demand fitness app
Get a comprehensive range of fitness solutions with different levels and goals, along with a tracking system to monitor progress. Give users one-stop solutions and boost motivation and engagement for growing your business.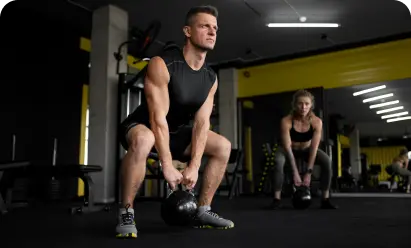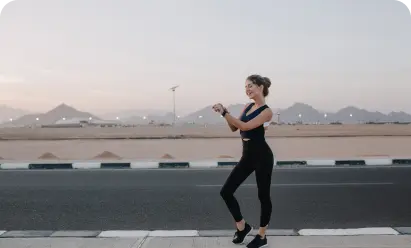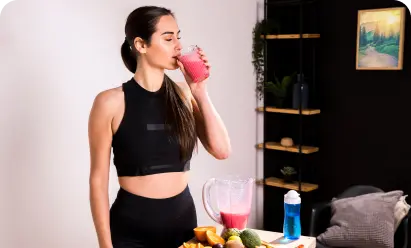 Suitable solutions for all users

Profile

Subscription

Activity Timeline

Daily Plan
Daily Activity Inputs
Video Training

Live Chat

Diet Chart
Fitness Plans

Workout Plans
Track Progress

Step Counter

Profile

Activity Timeline

Daily Plan

Profile

Daily Plan
Promote fitness with
top-class fitness app developers
Choose a high-quality fitness app developed by skilled professionals as it can help you reach a wider audience and promote your brand. By offering a valuable tool that helps users improve their health and fitness, you can build trust and establish your brand as a leader in the industry.
Leverage modern technologies and trends
with our fitness app
By integrating modern technology and trends, your fitness app can be taken to the next level and provided with a better user experience.
AI & Machine Learning
Utilize data analytics to track user progress, suggest modifications, and adapt the app to user needs with AI and ML.
AI
Chatbot
Offer instant and personalized support to users and provide guidance for users to stay with their fitness goals.
Blockchain
Facilitate secure payment processing and subscription management for premium features with blockchain technology.
AR / VR
Provide an immersive and interactive workout experience for users with Augmented reality (AR) and virtual reality (VR) technologies.
Why choose us for fitness app development
Our experienced team provides ongoing support and maintenance to ensure that the app remains up-to-date and functional, and we prioritize open and transparent communication with our clients throughout the development process.
Industry Expertise
We have extensive experience in developing fitness apps for different platforms, including iOS and Android. You can count on us to deliver high-quality and customized fitness apps that meet your specific requirements. Our team of experienced designers, developers, and project managers will deliver excellence.
Long-Standing Experience
With more than five years in the business, we have a deep understanding of the industry, market trends, and user needs. We have successfully delivered many fitness apps to our clients, which has given us the expertise to handle any challenges that may arise during the app development process.
Time-bound delivery
We understand the importance of the timely delivery of the project. We work with our clients to establish clear timelines and milestones, and we commit to delivering the project on time. Our team follows a structured project management approach, which ensures that the project stays on track and meets the deadlines.


Top-notch quality
We are committed to delivering top-notch quality fitness apps that meet the highest standards of functionality, design, and usability. Our team follows a rigorous quality assurance process, which includes multiple rounds of testing and debugging to ensure that the app is bug-free, stable, and secure for the future.


Market Reputation
With a strong portfolio by side, our track record of delivering high-quality fitness apps has earned us a positive market reputation. We have a portfolio of satisfied clients who have given us positive reviews and referrals. We strive to maintain the same level of excellence in every project we undertake.

Round-the-clock support
We provide 24/7 expert assistance and maintenance to ensure that the app remains up-to-date and fully functional. We are available to address any issues or concerns that our clients may have, and we provide ongoing support to help them achieve their business objectives.