Thrive In The Digital Age With Customized
Mobile Application
Every business is going mobile-first with advanced technology while owning an app. Mobile apps are crucial to make an impression on the customers, and for a suitable app for your business, you need experienced and skilled developers.
With Henceforth, develop a premium and exclusive app for your business on android, iOS, or both, and reach more users with a quality UI interface.
check out our Portfolio

Our comprehensive range of mobile
app development services
We are a leading brand providing quality mobile app development solutions for every scale of business across industries. Realize the true potential of the business with expert-led methods to stay ahead of the competition.
iOS app development
iOS app development
Let our experts build seamless, user-friendly iOS apps that give iPhone and iPad users the best experience possible.
Android app development
Android app development
Develop powerful and engaging mobile apps with advanced features for Android users and boost business growth.
Hybrid or native app development
Hybrid or native app development
Manage the development and deployment of cross-platform hybrid apps and high-performance native apps efficiently.

Web app development
Web App development
Utilize web apps to give your users an app-like experience. Leverage the latest technology to deliver unparalleled web experiences.

Full Customization

White Label
Complete Source Code
Our numbers
are a testament

to our success

We have a proven track record of delivering high-quality, high-performing apps that meet the unique needs of our clients. Our team of experienced developers and designers works closely with clients to create custom solutions that drive business growth and increase customer engagement. Achieve your mobile app goals and get excellence with our expertise.
50+
experienced app developers
5+
years of delivering excellence
The entire ecosystem
with end-to-end services
We offer a comprehensive range of mobile app development services that cover the entire ecosystem, catering to every device. Our creative solutions go beyond development as we offer a future-proof approach.
Mobile phones
Tablets
Wearables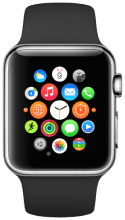 We Work With The
Ideal Technology

Suited For Your App
Kotlin

Material Design
Flutter

Firebase

React Native
SQLite

Crashlytics

Android Studio

Swift
Objetive C
Unleash the Power of Mobile Technology for Your Business with a Premium App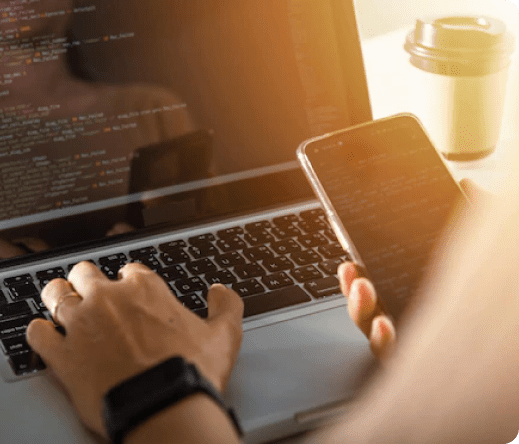 Our standard approach to delivering

high-quality mobile apps

We strive to deliver exceptional results for our clients with the industry-best approach. With a skilled team of developers and designers, we ensure our clients get satisfaction with cutting-edge techniques.
Strategic planning
Our experts work closely with our clients to understand their unique business objectives and create a tailored plan to achieve them.
UI/ UX design
Create a visually stunning app with a user-friendly interface. From prototyping to final design, we polish every section of the app for quality interactions.
Development process
With an experienced team and structured approach, ensure that the final product is efficient and meets the highest standards.
Quality testing
Ensure to meet the highest standards of quality, performance, and usability with multiple rounds of testing and get a bug-free app.
Deployment and launch
Deploy your business app to the appropriate stores or platforms while meeting all necessary guidelines with our experts.
Post development support
With post-development support, maintain peak app performance, get updates, and troubleshoot to ensure that your app operates smoothly.
Developing Custom
Mobile Apps


For Your Business
On-Demand App
Solution
Ecommerce &
Marketplace Solution

Food & Beverage
Solution

Sports & Fitness
Solution
Internet Of Things
(IoT)

Healthcare & Medical
Solution

Transportation
Solution
Education & Learning
Solution

Banking & Finance
Solution
Dating Apps
Solution

Social Networking
Solution
Real Estate
Solution
Enterprise Mobility
Solution
Laundry & Home
Services
Blockchain
Solutions
Lifestyle Apps
Solutions
Incorporate the latest advancements in app development to enhance user experience

IoT

AR
Wearables
Big Data

AI
Devops
Keep regular track of the stock with the exclusive
Stockware App
This App is specially designed for Business Owners which helps them to Manage their Stock, Control their whole inventory all in one place. Send To Suppliers Add suppliers and send orders. Manage their Orders Create orders with existing stock using existing or personal templates. Work With their Team Add team members and manage their stock.
10k+

Downloads

4.2/5

Avg. Rating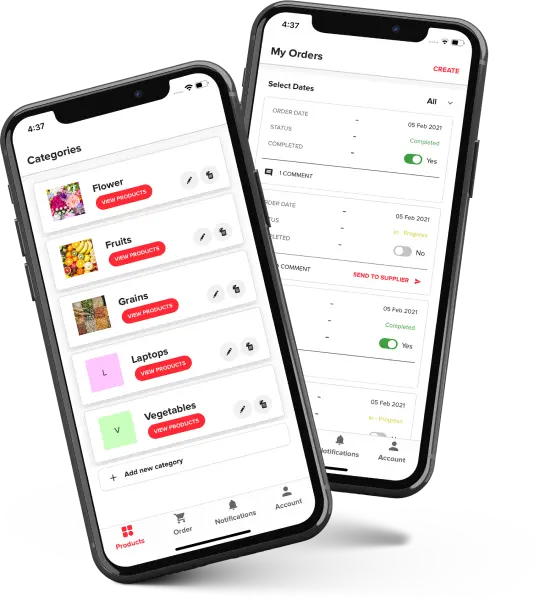 Pocket Studio App:

A Feature-Packed Photo Editing App to Edit Photos Like a Pro With Advanced Filters

Photo editing has become one of the essential features of mobiles. This app helps with a comprehensive range of attractive and creative filters, edits photos, and makes them look professional. With paid and free plans, this app has multiple subscription plans per user convenience. It helps in finishing photo editing smoothly with an easy and simple approach with a user-friendly interface.
10k+

Downloads

4.2/5

Avg. Rating
7MD Store:

Exclusive eCommerce Electronic Products Platform With Easy Navigation and Enhanced User Experience

7MD app is an eStore developed for exclusive electronic products. This app has various filters and discount options that make it easier for users to find products within their budget. The faster loading speed and quick image processing for the products make it some of the primary reasons for app development. With regular updates and a straightforward checkout process, this app provides a streamlined user experience.
10k+

Downloads

4.2/5

Avg. Rating
GoNanny App:

An App For Hiring Experienced Nanny in Easy Steps With an Easy-to-Use Interface

With easy app navigation, booking a nanny is a simplified process. This app helps in finding the nanny based on locality and other relevant filters. Users can easily find nannies that are background verified and have an experience with the kids. Finding a nanny on the same day is possible in easy steps with a simplified payment structure in this app without any need of buying any membership plan.
10k+

Downloads

4.2/5

Avg. Rating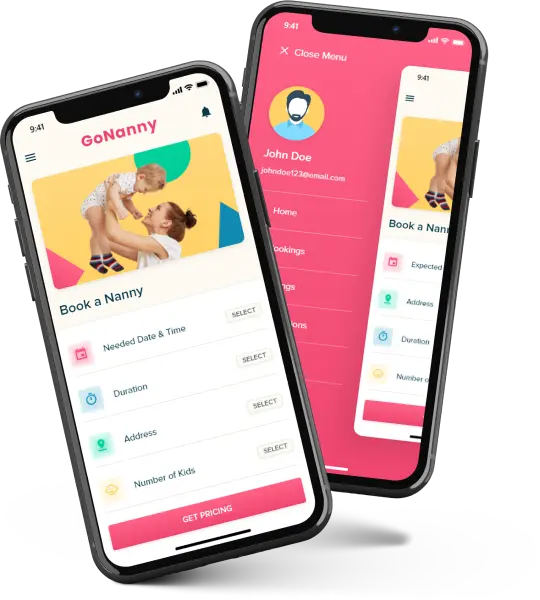 Autoflex App:

A Platform Managing Supply Chain Management With an Intuitive Interface and Easy Booking Process

Booking any service for your daily household requirement is simplified with this app. With an attractive UI and smooth UX design, this app gives a seamless user experience. This app is capable of managing orders and easy integration with payment solutions makes it easy to use. With features like app wallet, order management, and pending requests, it is one of the best apps for the supply chain management.
10k+

Downloads

4.2/5

Avg. Rating
Sheikh Sultan Award App:

A Multi-Level App that Provides Users Rewards on Completing Every Level

Sheikh Sultan App is a reward app that helps in keeping users engaged with volunteering, adventures, skills, interest, and hobbies. This app makes users participate in activities for rewards that improve user experience with ease. It has an easy-to-use interface that makes users play multiple levels without any lag and interruption. Participating in multiple activities from categories is an easier process in this app.
10k+

Downloads

4.2/5

Avg. Rating
Enhance User Experience With Key Features From Best Mobile
App Development Company
Providing accelerated end-to-end App Development Services to empower your business growth with adaptive capabilities and seamless user experience.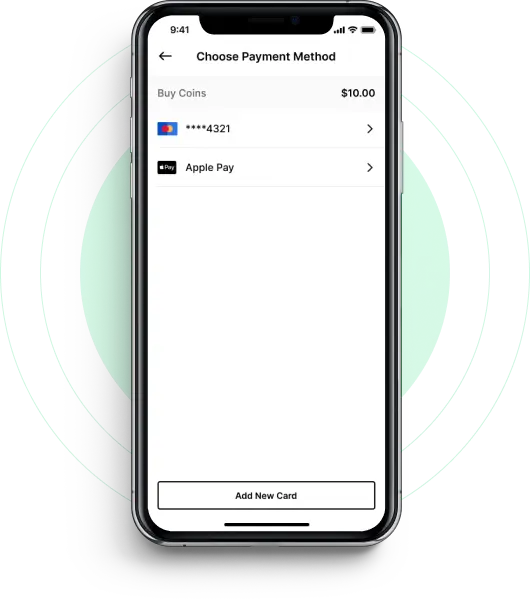 Mobile Payment
Get mobile payment integration in your app and make the payment transfer a hassle-free process on the platform. Increase ROI by trusted payment gateway integration with end-to-end security and enhance user experience.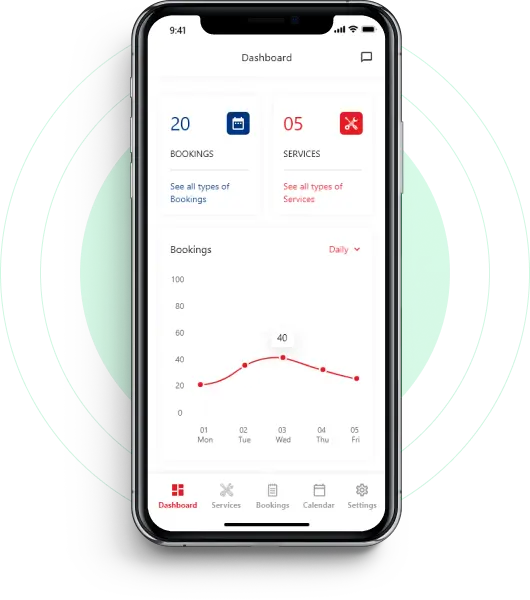 Advance Analytics
Get performance analytics of the app and improve the overall performance of the app by leveraging industry-leading metrics and benchmarks. It is also helpful in tracking user activity and future strategy development to achieve your business goals.
User Friendly
Make your app user-friendly with creative UI UX and smooth navigation, faster loading time, high performance, and compatibility with every platform adapted to user needs. A quality app with seamless processing increases user retention which is very crucial.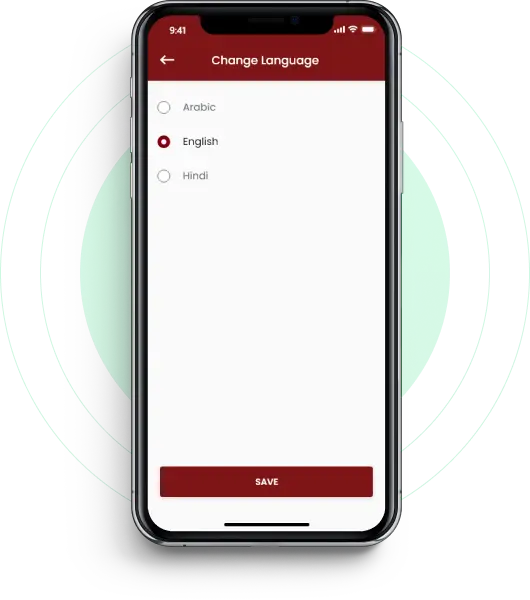 Multi-Language
Localize the app with multilingual support and make users feel more connected than ever before to increase engagement. This enables developers to create a single version of a mobile app that works across different languages and platforms.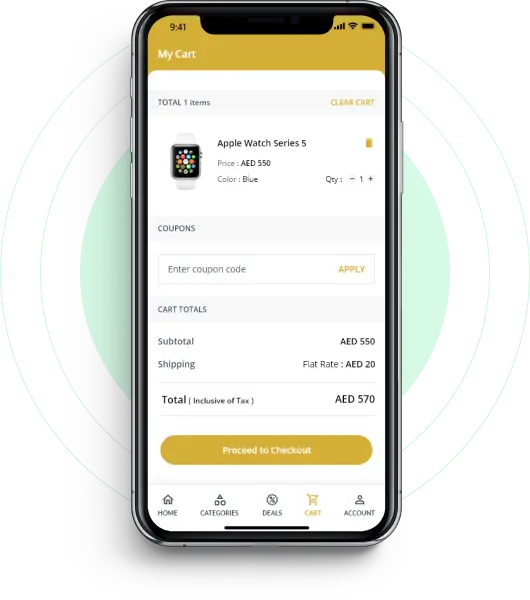 Discounts & Promo
Add discounts, promos, and coupons to your app to boost your profit margin by prompting users to avail of your service or buy your product. It is also helpful in creating a loyal customer base and marketing an app without any additional budget.
Reviews & Ratings
Set a review and ratings for customers and businesses to receive feedback helpful in further improvements. Requesting ratings and responding to reviews can help in improving the app's presence and discoverability which leads to increased app downloads.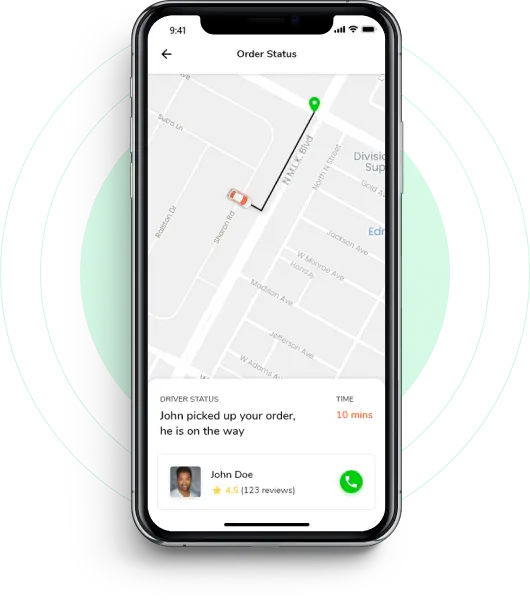 Geographics Location
With this, you can give personalized experiences to users based on their locality. Location services in an app also allow users to feel safe in emergencies. You can also recommend the best product based on location helpful for strategy development.
Push Notification
Get an app with push notifications feature to wisely increase the engagement of users. Make the best out of your app by pushing custom notifications related to updates, new business offerings, coupons, and reminders to make users feel special.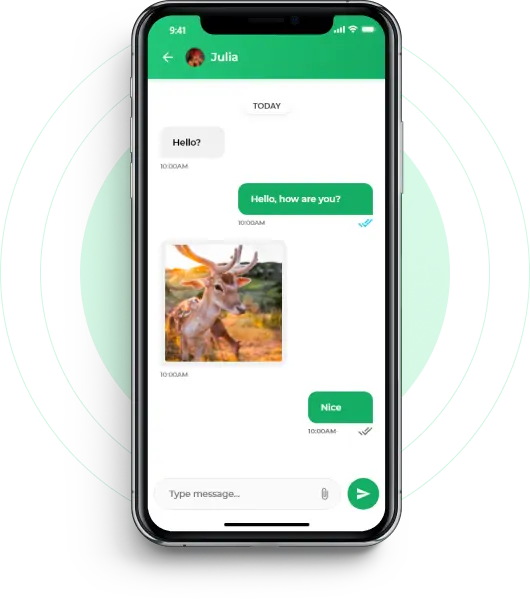 Integrated Chat System
Add an in-app custom messaging feature to support users and increase communication with your business. An integrated chat system increases trust as users feel that your company is offering dedicated assistance to effectively solving their issues.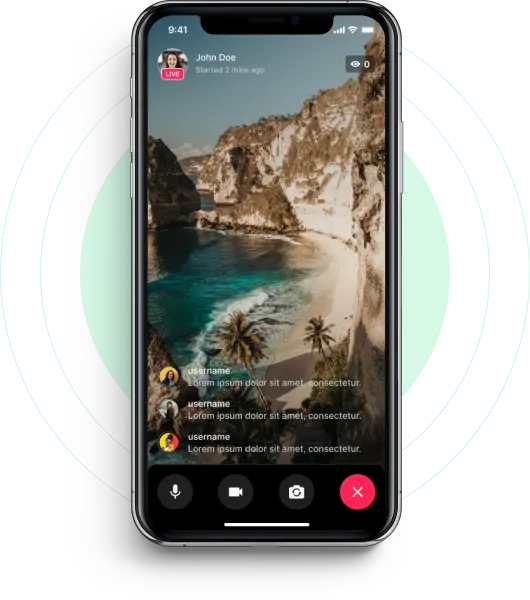 Live Streaming
With the option of live streaming in an app, users can stream live and it increases the engagement of the users. It enables the streaming of events and happenings in real time without any delay via a dedicated platform.
Photo Editing
With the photo editing features in an app, you can encourage users to invest more time in the app which results in conversions. It also helps with a robust social media strategy and easy multi-platform customization for better sales and brand building.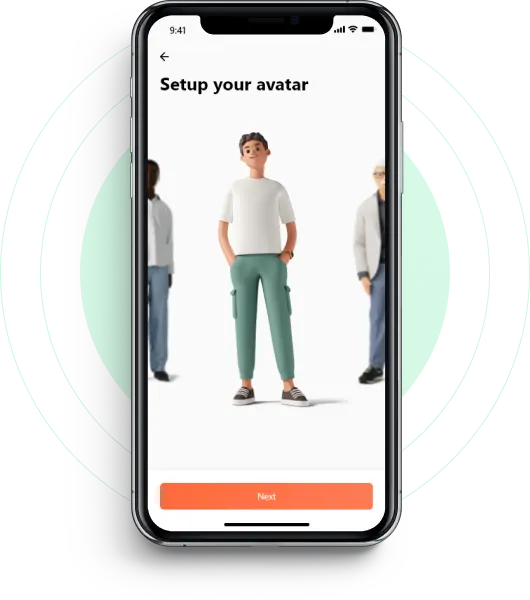 AI-Based Solutions
Get an app based on artificial intelligence, make decisions based on business demand, and ease human needs. AI helps you understand the user behavior based on previous patterns helpful for customized strategy development to transform your business.
Trust the global leaders in mobile solution for transforming your ideas

Henceforth solutions has developed a very awesome app for me, both iOS and Android versions. The entire Henceforth Solutions team was excellent. They are professional, knowledgeable, and experienced. The team has created a project management system that allows them to easily communicate with and collaborate with all members of the project team.
Seven Ezumba
Founder of Potswork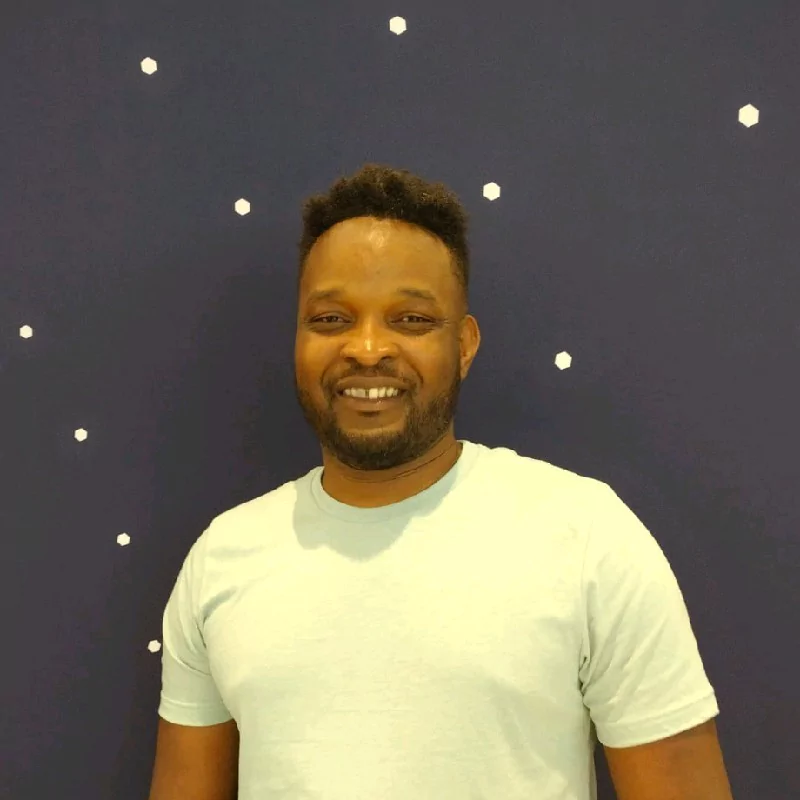 They are the most professional people I've ever worked with. I was able to streamline my business with the best web solutions. Now I can manage my entire business workflow from the back-end. The developer created customized solutions for me. Highly recommended.
Rhea Gotsis
Founder of The Traxi
I am very grateful to the team at henceforth solutions and their expertise in assisting us with our project. They have provided exceptional and extraordinary services. They have impressed us with their professionalism and precision. They are highly recommended for developing digital solutions for other businesses.
Fadi Abbas
Founder of mobsting and oktopi.ai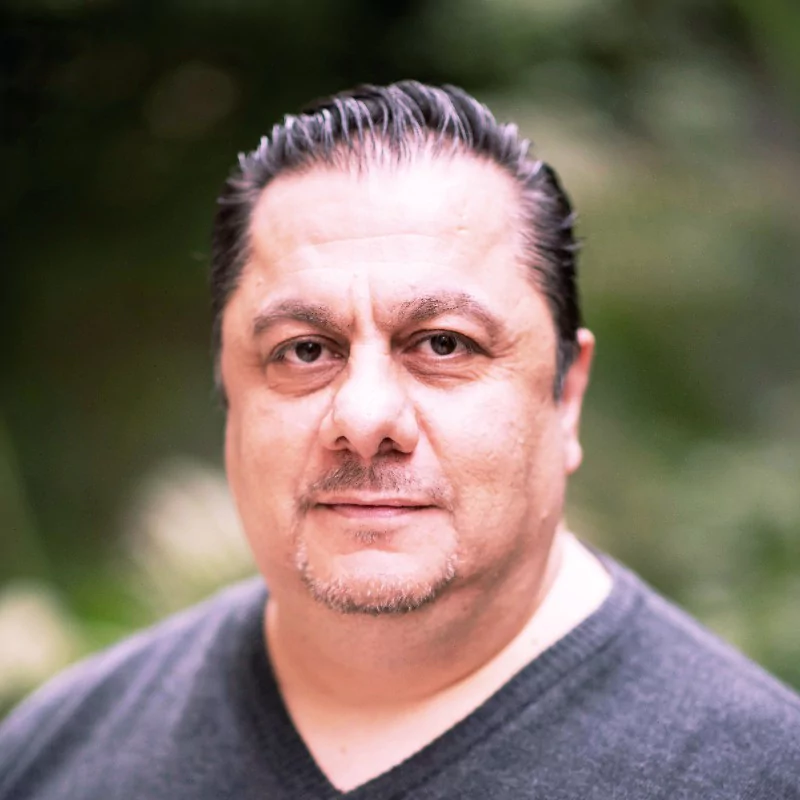 Henceforth solutions has been responsive to our needs in developing the application. They also communicated with us regarding the numerous bugs that were discovered during testing. Their contact person was friendly and helpful. We have achieved a polished product through a lot of work. I highly recommend Henceforth Solutions.
Everlens Client
Founder of Lyber and Everlens
Henceforth is the best app and web development company! Excellent communication throughout the entire process. These guys are extremely knowledgeable and do an excellent job. Their professionalism, technical expertise, and timely delivery impressed me.
Lance troh
Founder of resale force
Henceforth solution hard work and efforts are greatly appreciated. Henceforth solution was a major contributor to getting everything done on time. They were able to understand my project and work according to it. I would highly recommend Henceforth solution for website and app development.
Andrea Toppan
Chief Executive Officer at Wi4B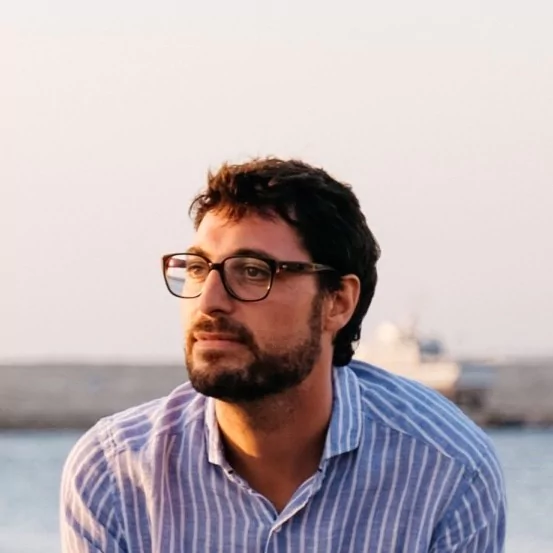 Have a project ?
We would love to help.
Fill up the form and our Team will get back to you within 24 hours.