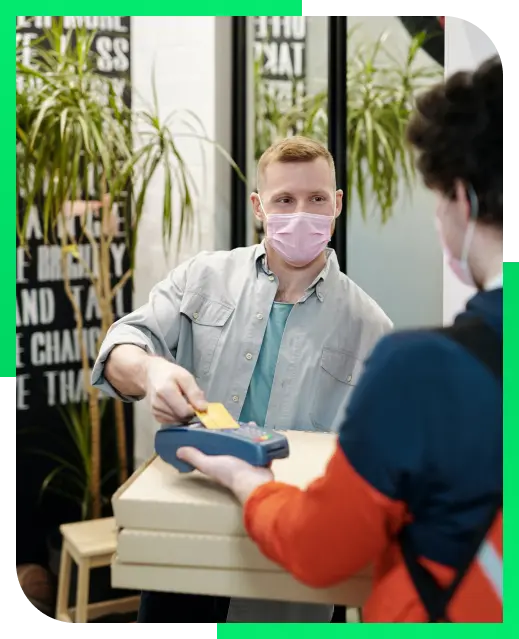 Elevate your customer experience with

the DoorDash clone

Offer seamless online food ordering and delivery services with customizable features and an intuitive interface. Our DoorDash clone app helps your business keep up with the demands of consumers by streamlining the ordering process. Take control of your online presence, reach a wider audience, and grow your business with a robust platform. Get more sales and increase your revenue with the DoorDash script.
Stand out from the competition with unique features for

DoorDash clone

Our DoorDash clone development services offer future-proof and advanced features that help your business reach a global audience.
Cost-effective
Leverage our services to get cutting-edge features, top-notch security, and 24/7 support at an affordable price.

SEO-optimized
Increase online visibility, drive more traffic, and boost revenue with a user-friendly and search engine-friendly app.
Complete customization
Meet your specific business needs and enhance user experience with a fully personalized DoorDash clone app.
Quick delivery
With quick turnaround time and expert support launch your online ordering and delivery business in no time.
Join the food delivery revolution with our

DoorDash clone app development services
Customer app and website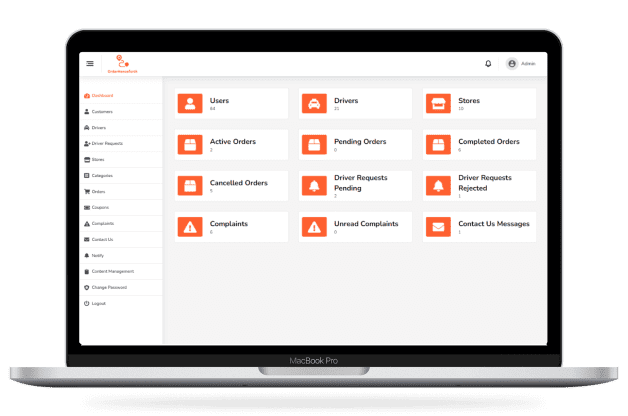 Admin/ vendor dashboard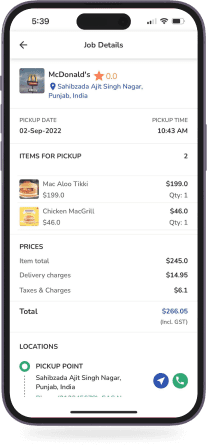 Intuitive agent app
Maximize your food delivery potential with a DoorDash clone and grow in the competitive food market
Utilize cutting-edge features to

increase efficiency and offer a smooth experience

Our DoorDash clone app development services are designed to give you the tools you need to succeed in the food delivery industry. Enhance efficiency and provide your customers with an unforgettable experience.
Customer app & website
Offer your customers a simple, intuitive, and easy-to-use interface to make it smooth for users to browse menus and place orders.
Give advanced and powerful restaurant search functions with filters by name, cuisine type, location, and more in a DoorDash clone.
Make order tracking accurate with real-time updates, including the delivery time and the estimated time of arrival in the DoorDash clone.
Include a chat feature, phone support, and an FAQ section, so customers can get help whenever quickly and conveniently.
Powerful vendor dashboard
Order management
Provide real-time information about all incoming orders for streamlined order management with a strong dashboard in the DoorDash clone app.
Menu
management
Let vendors add, remove, and update prices and items with an easy-to-manage dashboard to ensure an accurate menu.
Reporting and analytics
Provide real-time reporting and analytics in the dashboard to vendors for making data-driven decisions about their food delivery business.
Inventory management
Allow vendors to keep track of their inventory with tracking capabilities and ensure they have enough stock to meet customer demands.
Intuitive agent app
Offer a strong dashboard to display all the essential details about the order, such as the customer's name, address, and contact information.
Let the agent manage restaurants with a DoorDash clone and provide tools for updating menu information, tracking inventory, and price management.
Track delivery status and assign orders to delivery partners with real-time updates and push notification features with an enhanced response time.
Let agents process payments smoothly with a secure payment processing system and a variety of payment methods, including credit cards and digital wallets.
User Management
Provide an all-in-one tool for managing all users of the platform, including customers, agents, vendors, and delivery drivers in the DoorDash app.
Order Management
Deliver administrators with real-time access to information about all active orders so they can effectively monitor the delivery process.
Restaurant Management
Give advanced admin powers with the DoorDash clone script to manage restaurants, such as updating menu information, tracking inventory, and updating prices.
Payment Management
Provide tools for managing payments, such as processing refunds, resolving disputes, and monitoring transaction history with the Doordash clone.
Boost your food delivery sales

with a DoorDash clone from Henceforth solutions
Agreement
Our DoorDash clone development services offer easy agreement features, allowing hassle-free transactions between customers, restaurants, and delivery partners.
White labeling and branding
Our experts customize the app with unique branding and features without disclosing the use of a pre-built solution of DoorDash clone.
Setup and launch
With support for app store submission and setup of the app as per your demands, we assist you in making your DoorDash app live.

Post-launch support
We offer post-launch help with a free bug report to guarantee peak app performance at all times for a better client experience.
Some other factors why we are preferred for
DoorDash clone development services
Manage the workflow and get an app for Android and iOS with our expert assistance and set your digital footprints strong with a robust and feature-packed DoorDash clone script.

Skyrocket profits with effective marketing
Offer referral programs, email campaigns, and social media promotions to attract more customers with our DoorDash clone app development services. To improve brand exposure, collaborate with nearby restaurants and provide their customers with special offers. Utilize loyalty programs and exclusive offers to keep customers interested and engaged.

Boost user experience with voice instructions
Make delivery faster and increase user convenience with the voice instruction feature. Drivers/ delivery partners can benefit from voice directions in a Doordash clone app if they are delivering to a strange location. The feature provides turn-by-turn navigation and helps drivers to reach their destinations more efficiently.

Reduce delivery costs with route optimization
Our route optimization in a Doordash clone app uses algorithms to determine the most efficient delivery routes. This helps to save time on every order, reduce delivery costs and improve overall customer satisfaction. With a robust navigation help system built within the app, you can boost your profit margins.

Advanced analytics and detailed reports
Utilize data analytics to determine which operations and campaigns are the most effective and target users with personalized notifications and ads. Focus on creating a seamless user experience to improve customer retention rate and increase order value. Continuously analyze and adjust marketing strategies to maximize profits.

24/7 customer support
Customer support in a food delivery app is a crucial factor. Ensure that your app's seamless delivery procedure delivers customers a satisfying experience. Include a variety of methods for getting in touch with customers, including live chat, email, phone, and an extensive FAQ page, to improve communication and boost conversions.


Seamless integrations and add-ons
Our expert team will assist you in establishing records on any third-party websites, including SMS Gateway, Payment Gateway, Server, and more. Leverage the ability to integrate various functions and features without any disruption to increase flexibility. This helps to enhance the user experience and increase efficiency.

Empower your food delivery business today with a DoorDash clone app